He who finds a wife finds what is good and receives favor from the LORD. ~ Proverbs 18:22
She's a unicorn, folks…Let me brag about my wife for a sec:
She loves Jesus and has a desire to love and honor Him.
She looks like this.
She is a wonderful mother of our two boys.
She's loving, sacrificial, compassionate, and selfless.
She was an all-state athlete in high school and as of 2014, an Ironman.
She is an avid sports fan. Already gone to two World Series games. We are the couple that watches all three football games on Sunday – then watches Monday and Thursday night football.
She introduced me to Fantasy Football and golf. Her biggest concern after 24 hours of labor with Jordan is making sure her fantasy lineup was set.
She plays more video games than I do. Witnessing her beat Resident Evil and Final Fantasy was a turn on… 😐
She gave three years of her young life to full-time ministry, loving students on the college campus in Dallas
I know very few people who are really proficient in so many creative things. For example:
She is an amazing photographer and business owner.
She probably could've been a baker if she wanted to (…and she wanted to for a sec).
She was also a very, very successful wedding invitation designer at one point (made them all from scratch).
She is the co-founder and contributing arranger of Carpe Sono, the a cappella group we started together
She sings and plays guitar and piano very well but is humble about her abilities. She even used to produce music back in the day. She has led worship at large conferences and for churches.
For some reason, she decided to marry me!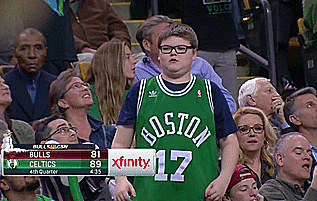 I love my wife. God blessed me with a wonderful woman who loves, encourages, and challenges me every day. We are so alike yet so different at the same time, but God knew what He was doing when He put us together. I am a better man because she is in my life. I can't imagine having a better partner to do life with. I haven't been the best husband at times – as a matter of fact, in light of this wonderful gem of a find (warning, language, but amazing – husbands, read it), I would say that I have much, much work to do before claiming to be even a good husband. But, I do know one thing – she's worth everything I can give. She simply deserves it. If the first seven years was me understanding how to love my wife the way Christ loves the church, the next seventy will be dedicated to living out that truth  as much as I can.
She deserves it.
Happy Anniversary, babe. I love you.